Best Dentists in Portland
Smile Dental PDX: Whatever is broken, whatever hurts, we can correct immediately.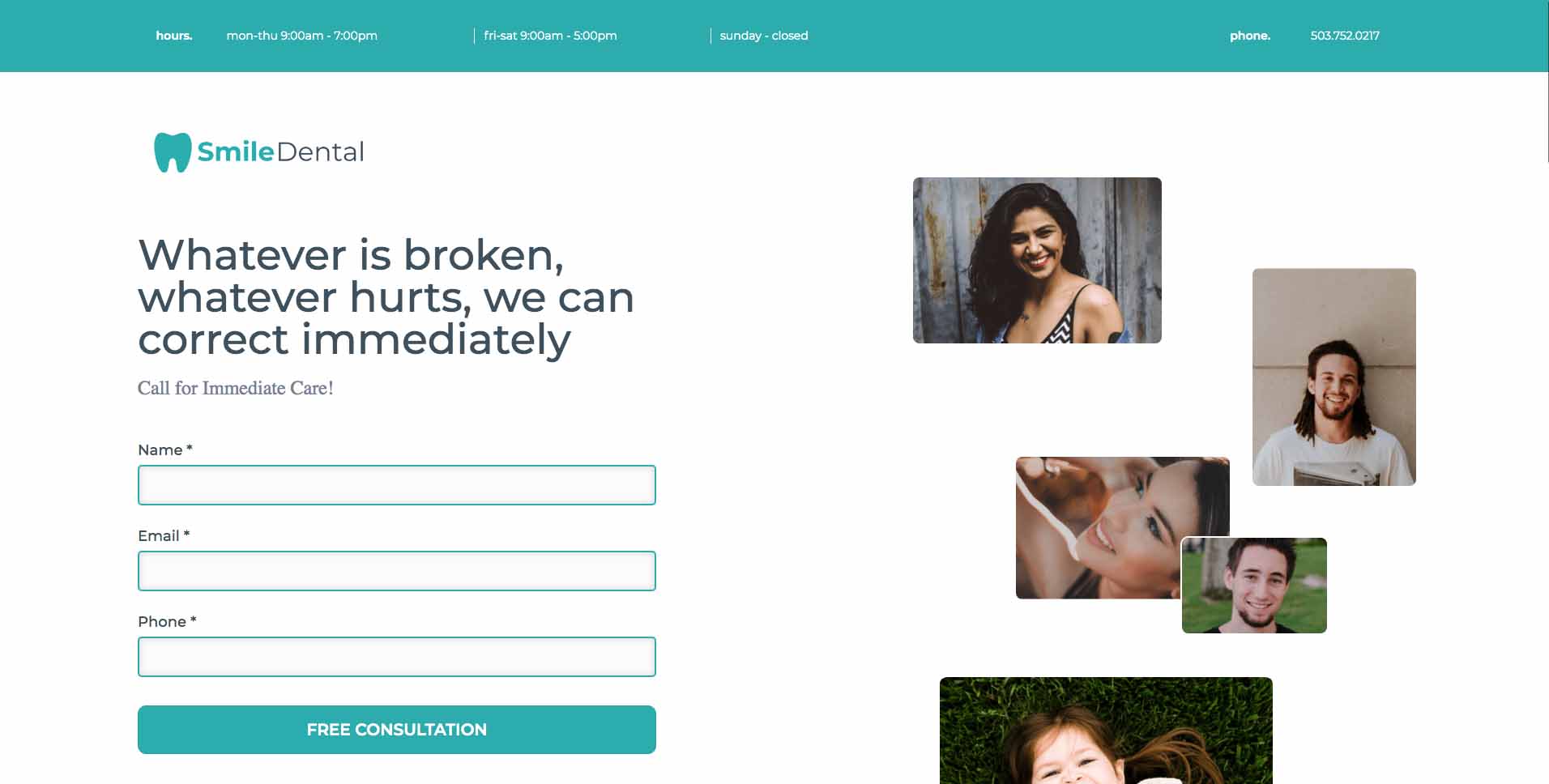 Smile Dental PDX  dentists office and staff understand the challenges that Portland patients face. They patients have stayed with them for decades. We worked with Smile Dental to target specific user personas in their marketplace to drive new leads to their business
Websites that generate SMILES
We worked closely with Smile Dental to define the direction and aesthetic for their new design. NS Modern delivered a beautiful new site with a highly improved user experience that is easy to edit for the client. We also implemented a key SEO strategy at launch to ensure a solid foundation moving forward in their online presence.
Some core elements had to stay like the logo along with the existent colors, however that didn't mean we couldn't give the business a fresh appearance. Besides, we had to. We build out an entire kit to accommodate a large content management system that was going to take this experience to the next level.
A fully responsive website, custom for pc and mobile-first site was developed with a focused user experience and directed to different types of clients.
Speaking on behalf of the various teams I've been assigned to work with; we absolutely love the process of understanding our clients wishes and executing them beyond satisfaction! Each project has it's own story and it's so fulfilling to be a part of them!
JORDAN T. - NS MODERN PROJECT MANAGER