Learn the keys to elevate your authority in your industry.
SB Course is a high-intensity, transformation program. SB Course is a best selling course and the founder of many successful businesses.
You deserve a BEAUTIFUL WEBSITE.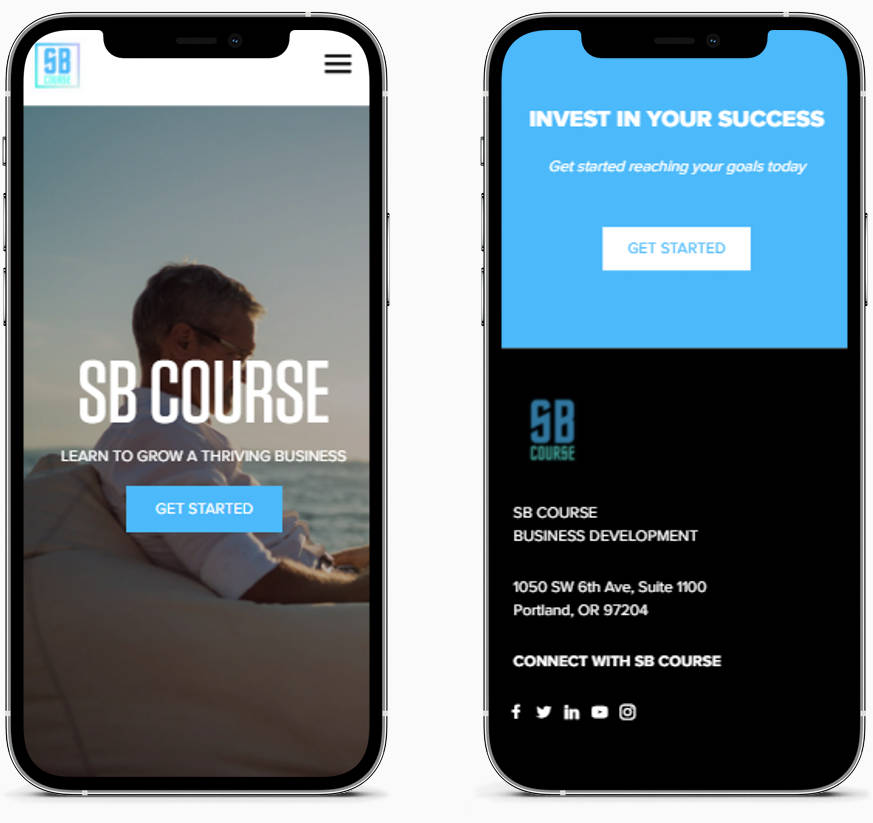 The mission at SB Course is to help people elevate, flourish and understand how to successfully operate a business.
Our team set SB course up with an easy to use and efficient content management system to take care of ongoing updates for their site. This allows SB course staff to handle their website administration all in house.
SB Course was created to teach people how to break free, how create one's own reality, identify what they need in order to succeed.
NS Modern helped us design our website and optimized our SEO. We now rank on the first page of google for our services in Portland. They were efficient and had great results. Compared to other quotes we received their pricing was much more affordable and transparent.
FAT CUP CAKE - JED WOLBAUM