Try the Heavy Jump Rope completely risk-free.
Skipping with Heavy Jump Rope helps you to improve strength and endurance.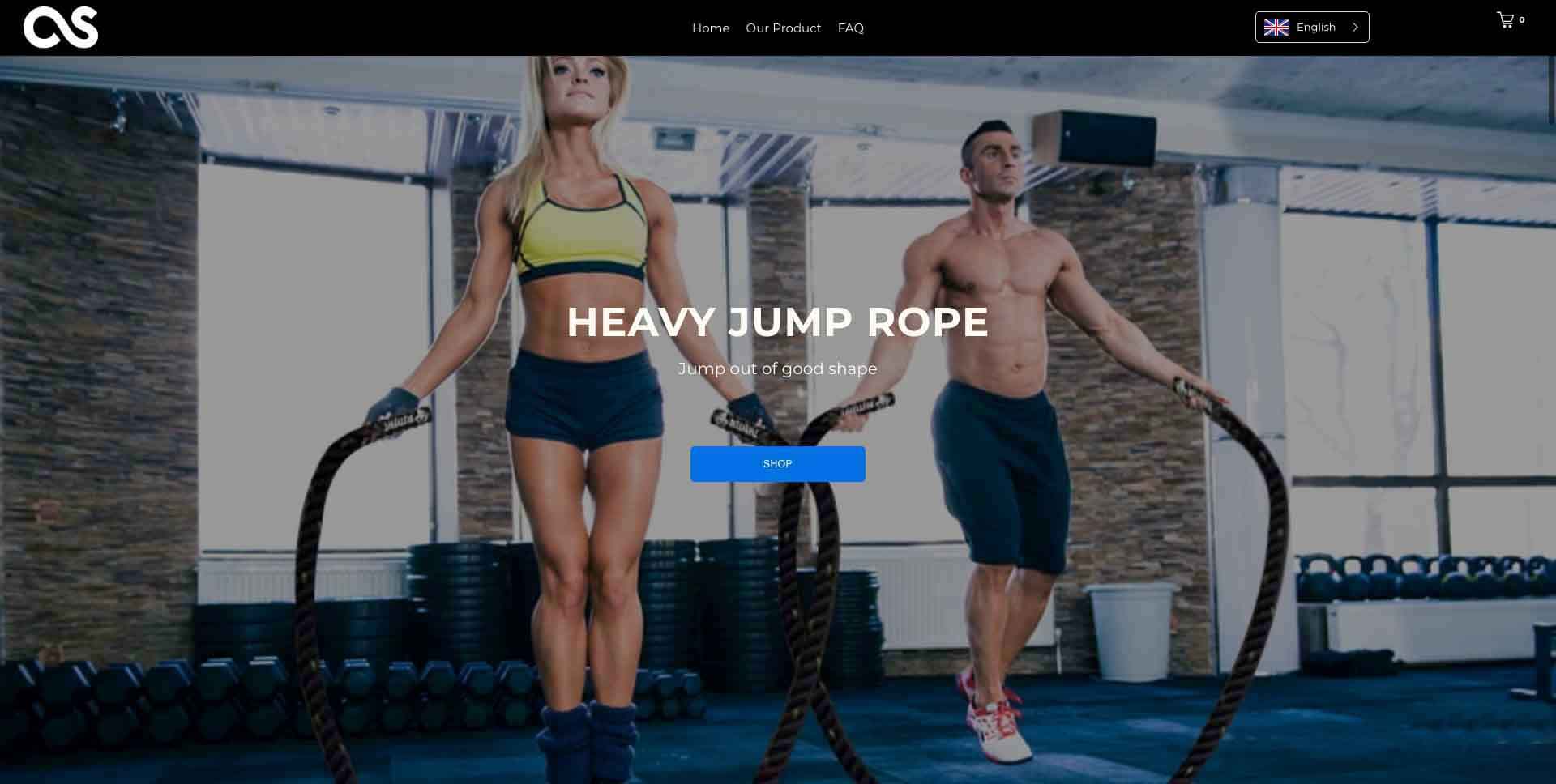 Jump Rope aimed to completely revamp shopping experience of their product for men and women who love to be in shape. Jump Rope with the agenda to bring a change in the prevailing online shopping markets, approached us to design and develop his idea. They wanted to make shopping personalized, easy to search and buy. Right from choosing the correct features to designing an intuitive UI for Jump Rope, we did all.
You deserve a BEAUTIFUL WEBSITE.
With inspiring design, new customers enter and engage in the game of getting in shape. We established a strategy to realize the experience of better engaging and serving users, creating a flexible and consistent design system across.
We designed unanimously for both web and mobile platforms for Jump Rope keeping the standards appropriate and brand story right.
Jump Rope increased to a 60 % the average time on page and 50% the average orders in a month, also had an increasing of  76% in unique page views.
Speaking on behalf of the various teams I've been assigned to work with; we absolutely love the process of understanding our clients wishes and executing them beyond satisfaction! Each project has it's own story and it's so fulfilling to be a part of them!
JORDAN T. - NS MODERN PROJECT MANAGER