Learn the keys to elevate your authority in your industry.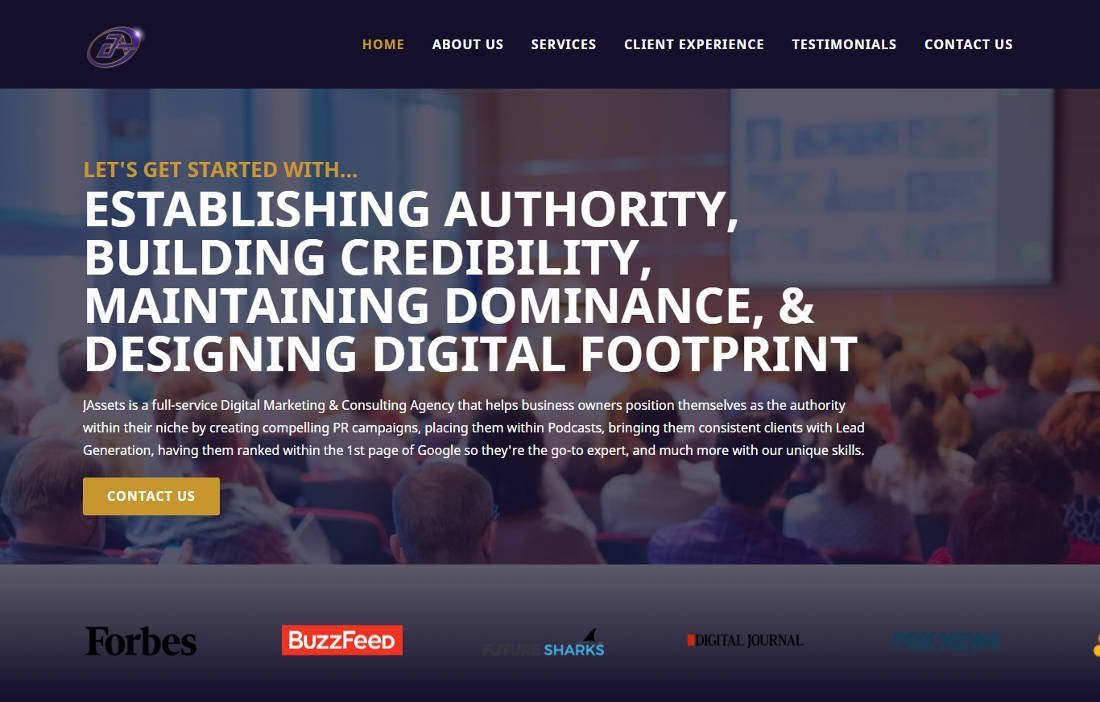 Jassets is a full-service Digital Marketing & Consulting Agency that helps business owners position themselves as the authority within their niche by creating compelling PR campaigns, placing them within Podcasts, bringing them consistent clients with Lead Generation, having them ranked within the 1st page of Google so they're the go-to expert, and much more with our unique skills.
You deserve a BEAUTIFUL WEBSITE.
Once you begin working with us we'll continue to build out our relationship and ensure you're getting the best quality service.
Our team set Jasset Vision up with an easy to use and efficient content management system to take care of ongoing updates for their site. This allows Jasset Vision to handle their website administration all in house.
Large photography, subtle page animations and beautifully thought out interactions all work in harmony to showcase their services and make the Jasset Vision online experience one to remember.
NS Modern helped us design our website and optimized our SEO. We now rank on the first page of google for our services in Portland. They were efficient and had great results. Compared to other quotes we received their pricing was much more affordable and transparent.
FAT CUP CAKE - JED WOLBAUM